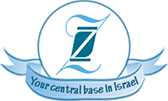 défiler vers le bas
In the land of mountain streams, amidst the greenery, bounded by sky and water, there is one hotel that offers a unique experience.
Surrounded by the beauty of the Galilee, facing the Golan and Galilee mountains and just a few steps from the Jordan River, you will find Pastoral, a fountain of peace and tranquility. This is a place where the pioneers' tradition of hospitality meets the sounds of classical music, where harmony emanates from the human soul and from the depths of the earth.
Lush greenery, endless lawns, charming shady spots and inviting sitting areas await you. Take a break from the busy city to visit northern Israel – the birds of the Hula Valley, the mountain streams, the peacefulness and green surroundings are all part of the relaxing atmosphere you will enjoy as a guest at Pastoral.
Indulge yourself in one of the hotel's 192 delightful rooms, all of which are surrounded by greenery and overlook the magical Galilee landscape.
A luxurious spa, an Olympic-sized swimming pool, a restaurant offering a culinary experience of Galilee flavors and aromas, a selection of conference rooms and banquet halls, and a wide range of local attractions.
Our renowned music weekends provide guests with a unique blend of culture, music, nature walks, luxurious hospitality and many treats for body and soul. The annual calendar includes lectures, attractive festivals and a wealth of activity to enrich your cultural experience.
The hotel has 5 rooms adapted for people who are wheelchair-bound, a computer for guest use in the lobby, wireless internet throughout the hotel and in the rooms (free access) , a cozy, inviting bar in the lobby, green vistas, shady arbors, a spice garden and other pastoral pleasures.